Elephant Butte packs in lake time, Depression-era history, and space travel.  
"This is a place out of time," says Will Dooley, publicity director for Lago Rico, which manages the historic Damsite Lodging and Marina, in the town of Elephant Butte. "People coming to the dam site in 1920 and in 2020 had basically the same experience." 
Dooley's office window looks over the time-capsule-like property that served as headquarters for Elephant Butte Dam—the structure responsible for siphoning the Río Grande into what is now the state's largest lake. He can also spot the elephant-shaped monolith that gives the lake, now a state park, its name rising in the distance.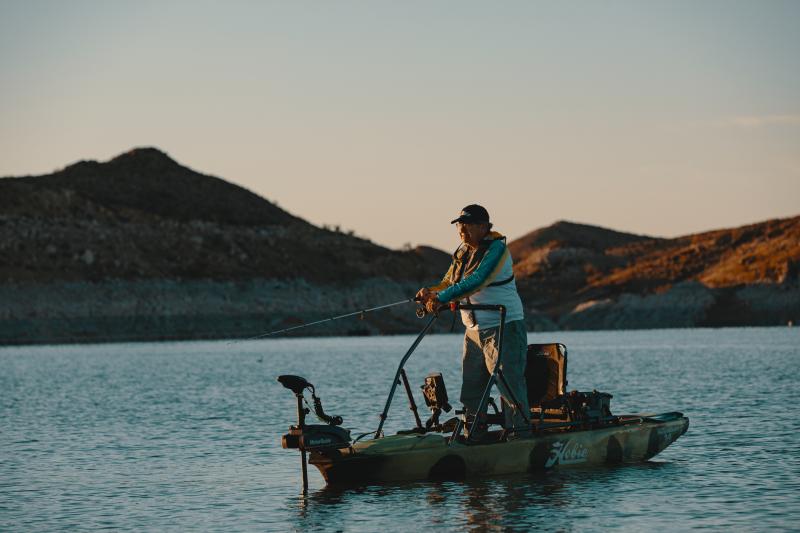 The Damsite's welcome center and museum testify to the property's storied history, which began with the construction of an office building in 1905, seven years before New Mexico became a state. That administration building has now been thoughtfully renovated into a boutique inn. The property's next boom came during the Great Depression when Civilian Conservation Corps members built 17 casitas, which have also been renovated and are available for rent. 
"Our museum is a little more hometown than a Smithsonian, but this is a major site," Dooley says. "Without this place, everything would have been completely different. We wouldn't have southern New Mexico as we know it today." 
Beyond its utilitarian purpose to feed the state's agricultural fields, Elephant Butte Lake is the state's biggest watersports draw just 150 miles south of Albuquerque. "Even at its most crowded, there's plenty of room for everyone to get out and enjoy," Dooley says of the 40-mile-long reservoir. Marinas rent pontoons with double-decker waterslides and large motors to water ski or tube behind. Jet skiers also have plenty of room to roam, but not all watercraft is motorized. Sailors tack here, too, and a sailing regatta is a summer highlight. Zia Kayak Outfitters rents kayaks for self-powered paddles. 
Anglers can cast for crappies, walleye, largemouth and smallmouth bass, stripers, and catfish. In fact, the Elephant Butte Chamber of Commerce is offering a $10,000 reward for the largest smallmouth that breaks the state record (7 pounds, 3 ounces) from May 1 to September 30.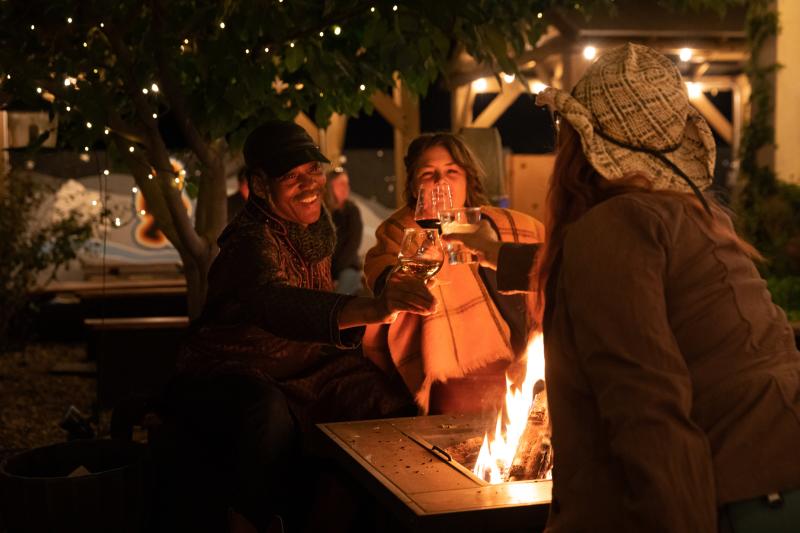 Off the lake, locals love floating the gentle Río Grande. "It's got a couple little rapids," Dooley says, noting that they wouldn't even be Class 1 whitewater. "In summer, that's a major deal for all of us. After work, you go and grab your tubes with your family and friends and hit the river."  
On land, there's still more for outdoorsy folks to love. ATVs are legal on the streets of Elephant Butte just west of the lake, neighboring Truth or Consequences, and the village of Williamsburg. That makes getting to the area trails easy. Elephant Butte Adventure Center rents vehicles to visitors. 
For those looking to take a longer drive, the town is a gateway to ghost towns like Chloride, Kingston, and Winston, which all saw mining heydays in the 1800s. In Elephant Butte, travelers can go from the Wild West to the space race. Spaceport America, the world's first purpose-built gateway to space, lies within an easy drive of town. It was the launch destination for Virgin Galactic's record-setting flight in July 2021 and will soon become a hub for lower-orbit space travel. Those who can't foot the $450,000 bill for a ticket can join terrestrial Spaceport America visits through Final Frontier Tours.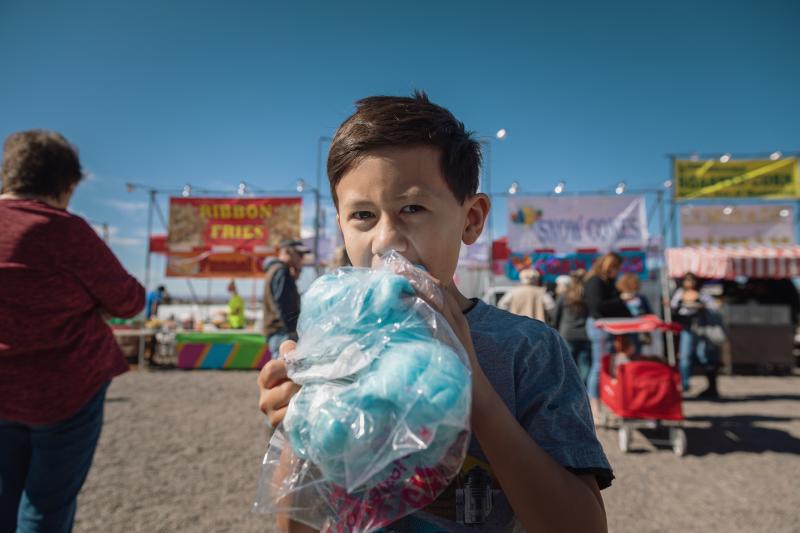 Sierra del Rio Golf Course is another picturesque place to appreciate the desertscape. Greens and fairways wind through mesas over 18 holes that earned a hat tip from Golf Digest for best golf course remodel in 2007. Visitors can survey the terrain over a cold one at the clubhouse's Turtleback Taphouse & Grill. For craft suds, head to Truth or Consequences Brewing Company, where IPAs and live music go beer-in-mug. Travelers hankering for local fare can crunch into tacos (don't miss the puffy taco) at Casa Taco. Bigfoot Restaurant has crave-worthy burgers piled high with toppings and a pooch-friendly patio. The Chupacabra Burger is stacked with bacon, guacamole, lettuce, tomato, cheddar, and green chile. 
Make the time to keep delving deeper, locals say. "Elephant Butte is a place you have to work to discover," Dooley says. "You can't just drive by in five minutes and know it. You have to get out and explore."