Most New Mexicans believe that everything tastes better with chile, but does that apply to frozen desserts, too? In southern New Mexico, Las Cruces' Caliche's Frozen Custard proves the adage with its New Mexican sundae. Vanilla frozen custard topped with New Mexico–grown green chile and salted pecans creates a creamy, crunchy, salty, sweet, and spicy combination. 
David and Dana Wortham founded Caliche's in October 1996 and named it after the Spanish term for a layer of soil typical of arid regions commonly referred to as natural cement—a fitting name for a frozen custard place as the frozen dessert is also often known as "cement." Javier Morales took over in 2017. Though his favorite custard is one topped with mangoes and pistachios, he says the New Mexican sundae is "a dish that starts conversations." 
Before you get to dessert, Morales says, graze among the city's home-grown restaurants, which boast a range of cuisines, from New Mexican to Italian, Greek, and French. No matter the restaurant, chile often finds a place on the menu. The crop abounds in the fertile Mesilla Valley. And the town of Hatch, the self-proclaimed chile capital of the world, is just 40 miles north of Las Cruces.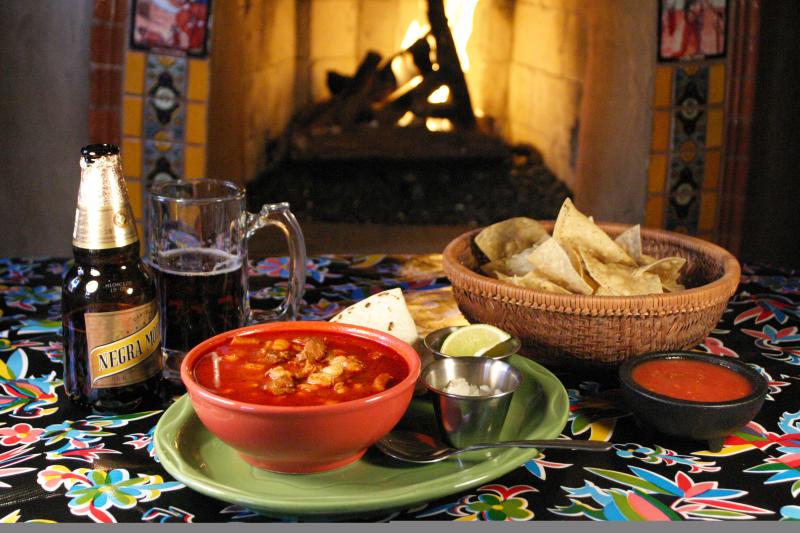 Start by exploring Las Cruces's Green Chile Walk of Flame, a dining path to chile-laced foods throughout the city, from chile 'ritas at La Posta de Mesilla to Aqua Reef's New Mexico Pecan Green Chile Rolls. Hotheads can pay homage to capsicum—chile's sizzling chemical—at New Mexico State University's Chile Pepper Institute. The Chile Pepper Teaching Garden is a mecca June through October, when visitors wander rows of rare peppers from throughout the globe and those engineered at the institute. 
New Mexico State University and its approximately 25,000 students infuse Las Cruces with energy. Retirees also flock to the city for affordable living and a temperate climate. "The university gives a young vibe to the city," Morales says. "But the retirement community gives it steadiness. The town is big enough for both these communities. They work together well." 
Retirees enjoy the city's golf courses, where Morales can often be found on his days off. "The NMSU Golf Course is my favorite. It's a short course, which I like to walk," he says. "At Sonoma Ranch Golf Course, the fairways are pretty wide, which I like because I'm a golfer, but I'm not a good golfer." He also appreciates the course at Red Hawk Golf Club. "I enjoy golf because I can disconnect from the noise and get away by myself," he says. 
In addition to hitting the links, people of all ages can explore the downtown arts and culture district, home to destinations like the historic Rio Grande Theatre. In recent years, the former movie house, built in 1926, has gotten a second wind as a venue for classic and family movie nights and live music acts. Downtown is also home to a handful of city-owned museums, COAS Books, an immense bookstore and gathering spot, local retail stores, restaurants, and coffee shops. In addition, the Farmers and Crafts Market of Las Cruces, an expansive year-round, open-air market hosts dozens of vendors along seven city blocks of Main street on Saturdays and the entirety of the centralized Plaza de Las Cruces on Wednesdays.
To round out your culinary adventure, mingle with locals at nightlife hotspots like Dry Point Distillers and the original High Desert Brewing Co. Over the last few years, Las Cruces has transformed into a beer town with new additions such as Icebox Brewing, Picacho Peak Brewery, a satellite of Silver City's Little Toad Creek Brewery and Distillery, Spotted Dog Brewery, and the southern outpost of Albuquerque's Bosque Brewing. And yes, the menu sometimes includes green chile beer.