On my first hot air balloon flight, I was so exhilarated to be floating in the sky that I forgot to take photos until we were well underway.
With my camera looped around my neck, I was engrossed in watching trees and fields get smaller and smaller beneath my feet. But that's okay. Living in the moment is super exciting, especially on a balloon adventure.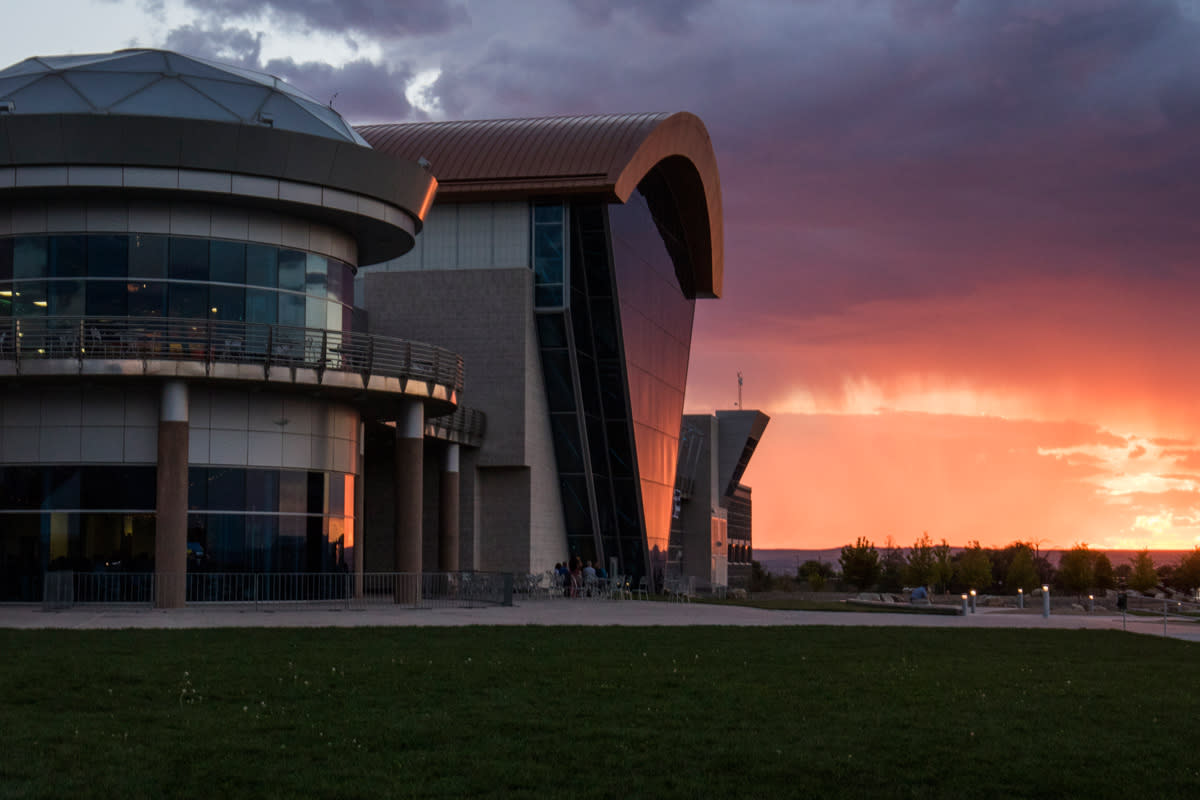 The Anderson-Abruzzo Albuquerque International Balloon Museum understands the appeal of soaring aloft and is a great place to learn more about the history, science and technology of balloon travel. At the museum, I discovered that human aviation began with ballooning in 1783. How about that – more than a century before the Wright brothers made their historic Kitty Hawk flight in 1903.
The balloon museum is named after two Albuquerque pilots who were pioneers in long-distance helium balloon flight. Ben Abruzzo and Maxie Anderson were part of the crews who first successfully crossed the Atlantic Ocean in a balloon in 1978 and the Pacific Ocean in 1981. Thinking of those two flights gives me shivers. I have never been over the ocean in a balloon but certainly would be happy to do it.
Architects were creative in designing the museum to reflect its mission. The museum is shaped like a balloon lying down on its side so walking in, it feels like entering a balloon getting ready to take off. The back of the museum has a large window shaped like a hot air balloon. Be sure to take a look – and maybe a photo – of that before leaving.
Opened in 2005 on the southern edge of Balloon Fiesta Park, the museum places an emphasis on exhibits that combine historic artifacts with modern multi-media technology. A popular tech stop is a simulator with a huge screen where I could try my skill at landing a balloon. Other interesting exhibits feature real life-size balloon, space capsules and other flight paraphernalia.
One display that stopped me in my tracks concerns the race to be the first balloon to successfully cross the English Channel from Britain to France. Frenchman Jean-Pierre Blanchard and American John Jeffries wanted to travel in a gas balloon from Dover, England, to Calais, France. To make the flight on Jan. 7, 1785, even more challenging, the two men had weighed down their balloon with such odd objects as anchors, a non-functional hand-operated propeller and silk-covered oars which they planned to use to row their way through the air. To reach their destination, the two balloonists were forced to throw nearly everything out of their balloon – including Blanchard's trousers – so they could lighten the contraption and safely reach their goal. They succeeded.
The museum's Tim Anderson 4-D Theater offers short flight-related films and is included with admission to the museum. A gift shop is well worth a visit. My favorite souvenir was a balloon-shaped Christmas ornament.
Having the museum in Albuquerque makes sense. After all, Albuquerque is the capital of ballooning. The area's clear blue skies, calm winds and mild temperatures are ideal for year-round hot air ballooning. Of course, the big event is the annual Albuquerque International Balloon Fiesta in October where nearly 800 balloons take to the sky. One day, I'd like to stand on the museum's wide angle terrace to watch the launch of the nation's most famous balloon event.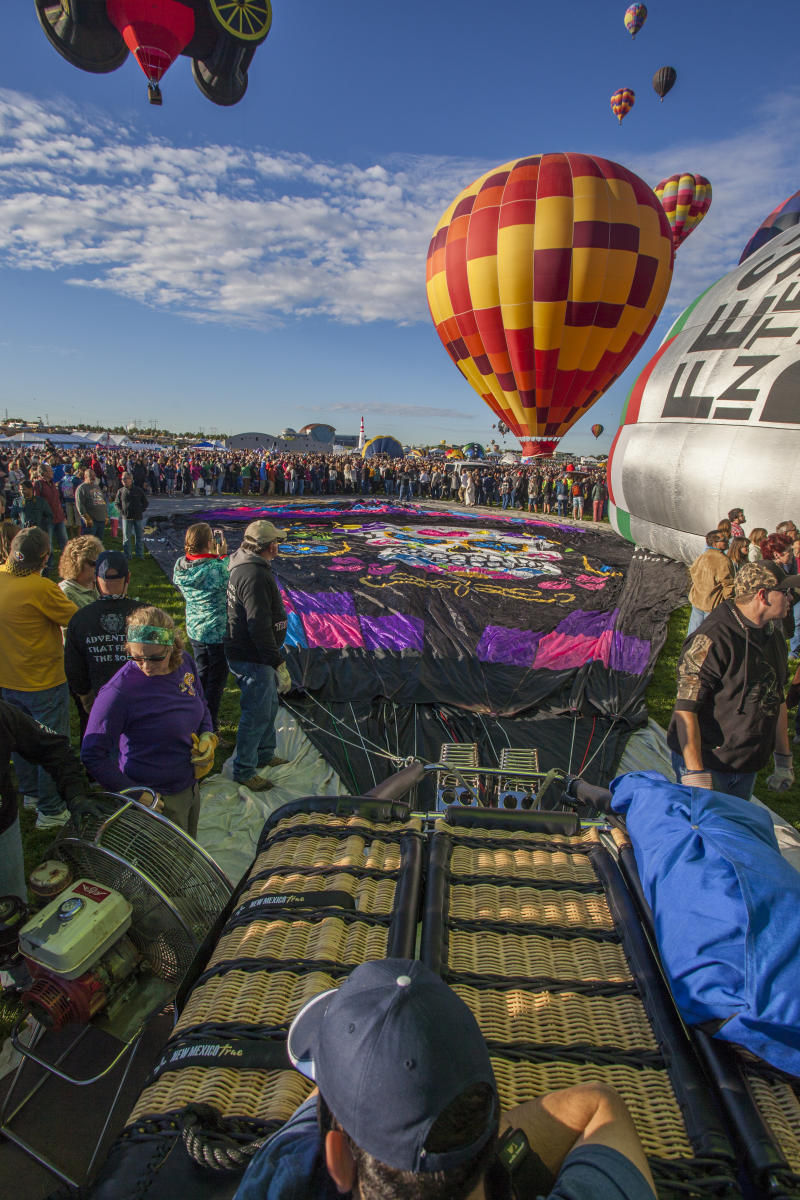 An award-winning writer and photographer, Jackie Sheckler Finch enjoys taking to the road to discover the fascinating people and places that wait over the hill and around the next bend.