Ride the Trails, Stay for the Beer: Master brewer Joel Gregory on all that Sandoval County has to offer. 
Joel Gregory grew up in Corrales, a rural community on the Río Grande, north of Albuquerque, in Sandoval County. He went away for college, then found himself working in Portland, Oregon. A beer enthusiast, he started homebrewing, then jumped into the brewery business, founding Ex Novo Brewing Company there in 2014. Ex Novo operates on the idea that 100 percent of profits should benefit organizations doing good in the world. In 2018, he packed up his wife and two daughters and came back to Corrales, where he soon broke ground on his third brewery location. We asked him why this is where he wants to live and work.
Both of my siblings moved back to Corrales and built homes. We kept returning to visit and we kept being impressed. With kids, we started to have different priorities, too. Here, you'll always find people outside walking, riding bikes or horses, and just exploring.  
Beautiful seasons and a rural lifestyle are important for us because we're outside a lot. We spend a lot of time mountain biking on the great network of trails in Placitas, a few miles northeast of here. And we're always out along the bosque and the irrigation ditches. The sandbars on the river are perfect for picnics with the kids. The weather here is great for being outside all the time, not like Portland. Even in the winter, you can find the sun.
People see that we're right next to Albuquerque, but we're not what most people think of as suburbs, with houses all in a row. Visitors are surprised to see farms so close to the city. Being wrapped in green space in the desert is something that hits all five senses.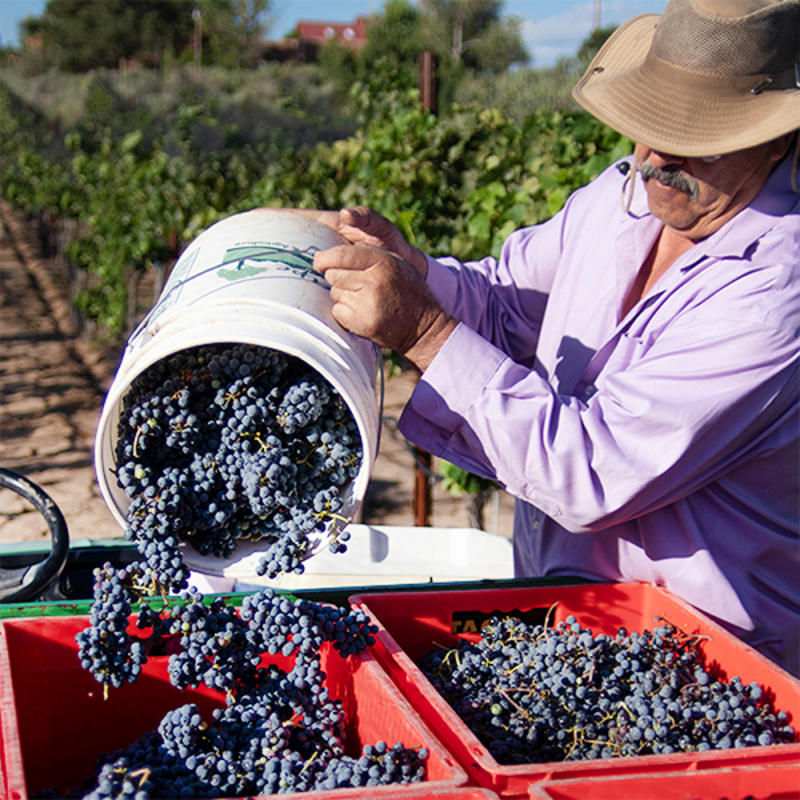 The juxtaposition of being surrounded by agricultural areas—working farms, horse properties, the river, and the bosque—but close to a city is appealing for us. I'd say our vibe is relaxed and low-key, but with enough going on that if we want to go do city things, we can. There are plenty of local community events, art fairs, and farmers' markets, too. 
A lot of people are working on making things more cohesive in Corrales, making things more walkable and coordinating activities to make the village more of a destination. There are some really old buildings in Corrales, but it's still vibrant because people really love where they live and are trying to make it better. 
We feel like we've added a critical business piece with the brewery. This is a cool stretch for a brewery tour with some of the best beer in the state. People travel for beer all the time, and we're definitely carving out a place in that space. Here in Corrales there's Boxing Bear, Casa Vieja, and us. In Bernalillo, there's Kaktus Brewing and the big Bosque Brewingproduction facility and tap room right on the river with great views. If wine's your thing, the wine scene is on a good trajectory, too. And the wineries have awesome places. We go to Milagro Vineyards and Winery with friends for picnics and wine in their beautiful gardens, and we like Corrales Winery, too.
There's definitely a lot to do in Sandoval County. Take a hike in the foothills of the Sandía Mountains around Placitas and visit some galleries and artist studios there. Or mountain bike along the bosque. Hanselmann Pottery, across from Ex Novo, has beautiful stuff that they sell on the honor system, 24/7. Browse some interesting antique shops in Bernalillo, or drive up to Jemez Springs—that little canyon is beautiful and not to be missed. Drink some good wine or beer. These areas have all claimed their own authentic way of life. We're definitely not trying to be like any other place.