Matt Gontram and his wife, Wendy, have been professional river guides for more than 30 years. They met while working for a New Mexico rafting company in the early 2000s, spent time working on rivers all over the world, and decided to return to northern New Mexico's Río Arriba County to start their business. New Mexico River Adventures guides families and groups on leisurely scenic or thrilling whitewater excursions. We asked him why this should be on any visitor's destination list.
We love New Mexico, and specifically our part of Río Arriba County, the Embudo Valley. The recreational opportunities—river rafting, hiking, mountain biking, rock climbing, camping, and fishing—are what drew us back. And it's what draws visitors.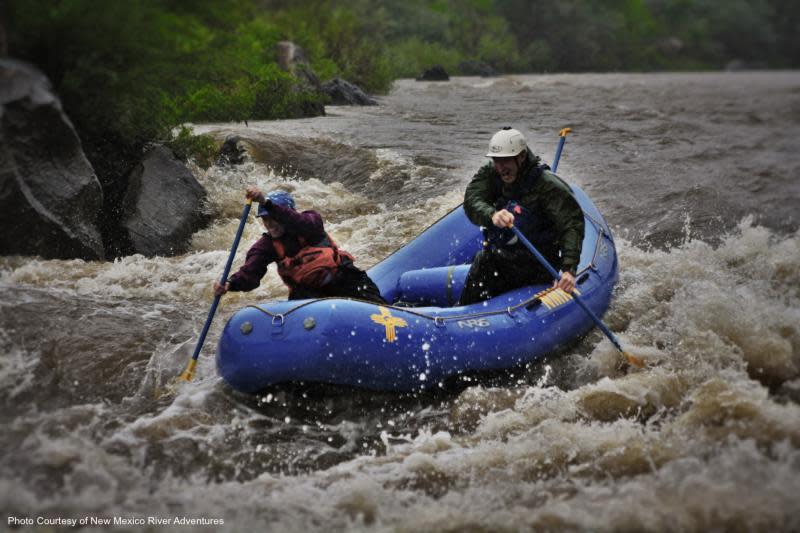 We're perfectly situated between Santa Fe and Taos, so we're convenient to visitors who want to experience those cities. And it's the perfect location to access both the Río Chama and the Río Grande. Part of the attraction is that Río Arriba County as a whole has one of the most diverse landscapes in the state. Mesa Prieta and the Wells Petroglyph Preserve, in Velarde, has thousands of ancient rock images. With the beautiful high desert, plus canyons and ridges and mesas and snow-covered mountains, this place truly is amazing.
We have four distinct seasons, and our outdoor activities rival anywhere else in the country. We're in one of the most beautiful river canyons in the Southwest. Our skiing is as good or better than Colorado's, and our rafting season is more spectacular and longer than those to the north. The rock climbing, hiking, and backpacking opportunities are world class. Plus, we've got a fraction of the people, so you can have a really authentic, intimate experience here.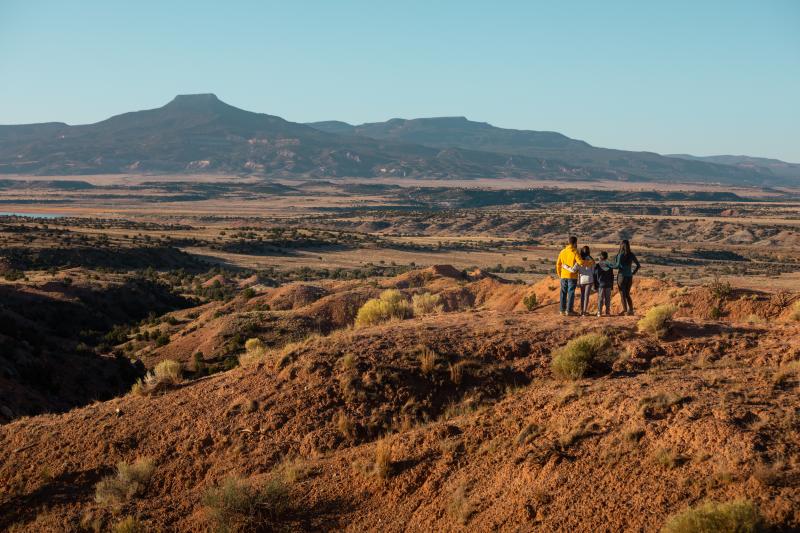 Río Arriba County is rich in so many different ways, with some of the nicest people you'll ever meet. We get a lot of return visitors each year, especially because of our proximity to surrounding states. These are people looking for their chile fix at Zuly's Café, in Dixon, or their cultural fix by checking out art galleries and other activities like the Dixon Studio tour. 
We've got amazing, award-winning wineries in this valley—La Chiripada, which is the oldest winery in the state, Vivác, Black Mesa, and a new one with a tasting room opening up next to our shop next year. And we'll be continuing our partnership with Vivác and chef Rocky Durham of Ojo Santa Fe on river trips combined with gourmet local food and wine. Some of the best food in northern New Mexico is grown right here by Romero Farms and Freshies in the Embudo Valley.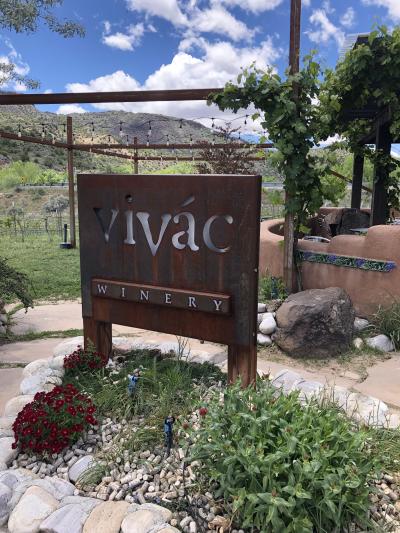 We have multigenerational, traditional communities with families who have lived here for hundreds of years. We have a cool meld of farmers and artists and leftover hippies. And now we have this influx of younger, recreation-focused people. That's a nice mix of folks who make Dixon, Rinconada, and other areas of the Embudo Valley really interesting. It's a truly authentic, not-watered-down culture. You can't fake anything here. That's why we chose to come back and raise our family and share our love for this place with others.