Kyle Durrie hears it all the time: It's so green in Silver City. "Visitors from Arizona and Texas say that constantly," she says. "They think that New Mexico is all sandy desert. Silver is definitely not that! It really feels like somewhere else."
Silver (drop the "city" part to say it like the locals) sits at 6,000 feet in elevation and lies closer to Mexico than Albuquerque, in the state's southwest corner. The altitude means that summers aren't as hot, and the latitude means winters aren't as harsh, compared to other New Mexico locales—another fact that surprises visitors when they hit this gateway to the Gila National Forest, Gila Cliff Dwellings National Monument, and Continental Divide Trail. 
In 2013 Durrie arrived in this laid-back town of 10,000. She was looking for blue skies and more sunshine than Portland, Oregon, offered. She brought with her Power & Light Press, a boutique letterpress shop whose witty and sometimes naughty cards (she calls them "bad cards for good people"), posters, tote bags, and other merchandise blend modern sass with a 15th-century technique. P&L's pairing of history with today's sensibilities is also a good metaphor for a town that's steeped in the past but bursting with cutting-edge verve.
As a road-trip destination, Silver is far enough off major highways that it has maintained the quiet ambience that has long appealed to miners, cowboys, and artists. Brightly painted Victorian-era architecture abounds, and these days many of those buildings house contemporary art galleries, live music, theater, and dining, all in a compact and walkable downtown. 
As you stroll, keep an eye out for William Bonney, aka Billy the Kid—or at least a mural of him. The Kid and his family lived in Silver for many years, and the outdoor mural is but one of 50 bedecking the town. Chiricahua Apache Chief Geronimo called the region home, too, as he and his people tried to avoid capture by the U.S. Army. Learn more about the history of the area at the Silver City Museum, housed in a gorgeous 1881 Italianate home and a former fire station. 
While she came for the weather, Durrie dug the town's artistic vibe, too. Her shop has turned into a nexus during the annual Southwest Print Fiesta. (Don't be surprised to see a full-size steamroller press out gigantic prints in the middle of the main drag.) Local potters take over the town during the Silver City Clay Festival, with plenty of hands-on workshops. In all, Silver hosts up to 30 festivals and markets every year, including a Blues Fest, a Chocolate Fantasia, and the Festival of the Written Word.
And if that's not enough, the Virus Theater company performs year-round inside a historic movie house, and music can be heard many evenings at local venues, including the popular Little Toad Creek Brewery and Distillery. Western New Mexico University is here, too, providing all kinds of performances, lectures, and archaeology meetups.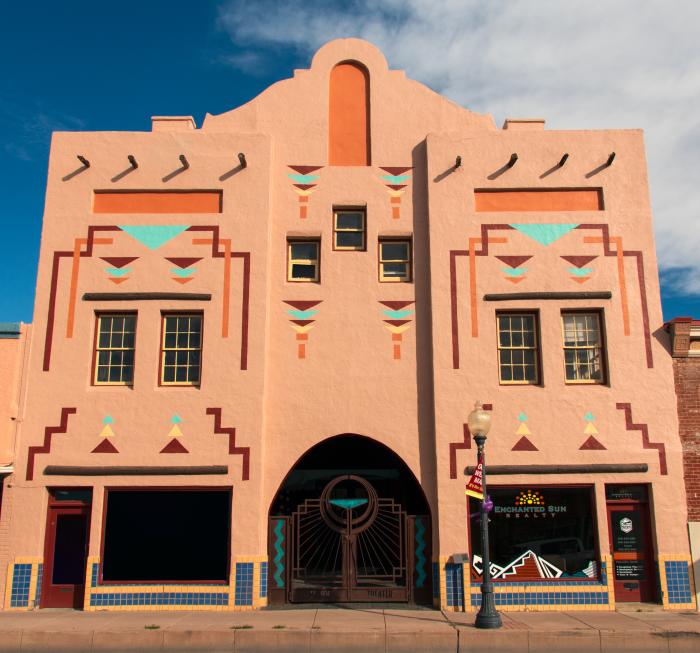 An absolutely gorgeous setting helps keep all that creative energy amped up. The Gila National Forest splays out to the north and west, luring bikers, hikers, campers, fly-fishermen, bird watchers, and archaeology hounds. The Western New Mexico University Museum has the largest collection of pottery and artifacts from the areas pre-historic Mimbres people. A hidden gem on campus for Durrie is the greenhouse, where a 20-minute sojourn in lush tropical air provides her and others a quiet respite on any day. 
"Silver is an easy place to visit with a vibrant yet chill rhythm," she adds. "It's an easy place to not be on top of other people when you don't want to be, but still be part of the eclectic and busy life of the town when you do."