I always loved staring out the car window in the back seat on those long summer road trips through the desert southwest.  Towns came and towns passed by the hundreds but one of my favorite towns was about an hour and a half east of Albuquerque in a town called Santa Rosa.
After baking in the back seat for endless hours I wanted nothing more than to spend a relaxing two or more days in the sapphire blue waters of the Santa Rosa Blue Hole.  I remember constantly contemplating whether I could muster up enough courage to make the 20-foot cliff jump to the waters below.  
My parents spent their time at the Blue Hole touching up on their SCUBA technique and skills.  They told me that this was their favorite place to freshwater dive because the water clarity is spectacular, and that they could dive up to 80 feet below the surface. Not only is it their favorite place to SCUBA, it is also where they learned how to dive as well.  They learned by taking classes from the dive center next door, which always had all the gear they needed and a well-trained staff that took care of them.  
The most memorable part of my childhood road trips was always my time that was spent at the Santa Rosa Blue Hole.  It was one of the few places in the country that I could genuinely have fun at the same time my parents were having fun.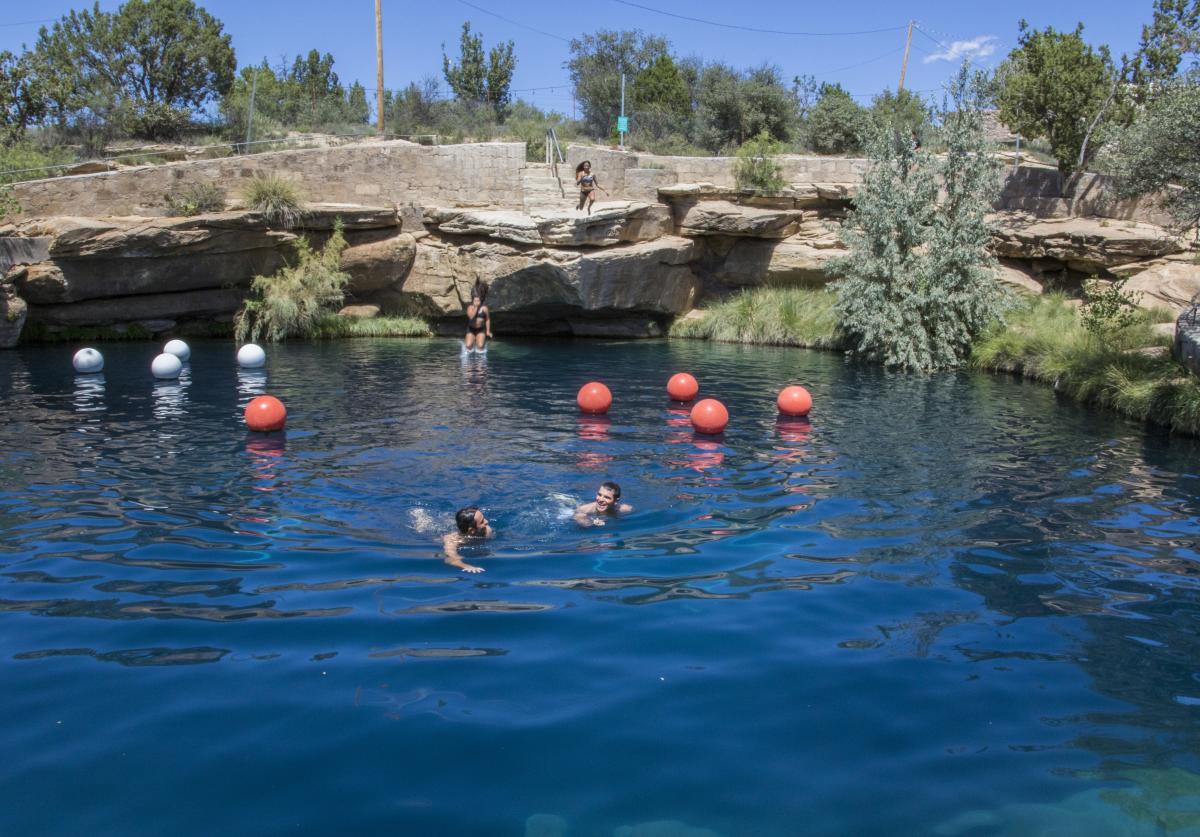 Tyler Brooks was born and raised in Colorado and spends his free time photographing and thinking of new places to travel.