Welcome to Taos, a haven for the arts, outdoors, quirky hotels, stunning scenery, and culture.
For over 1,000 years, since the days of the ancient ancestors of Taos Pueblo's current residents, the Taos area has been a place of inspiration. Now home to world-class museums, galleries, experiential hotels, a thriving music scene, and outdoor activities that include the innovative, family-friendly Taos Ski Resort, Taos is the perfect travel destination. In Taos, the hard part is not figuring out what to do, but how to do it all.
Get Inspired by Local Art
Taos is an art town, a location that has inspired creativity for 1,000 years—a place to create, to be inspired by, and to buy art. The 12 galleries in the Harwood Museum tell the comprehensive story of art in Taos. The Blake Hotel, in Taos Ski Valley, has an extensive art collection throughout its chambers, including the only original Georgia O'Keeffe in Taos County. The storied Millicent Rogers Museum shows the long history of Southwestern art and culture throughout its 14 galleries. And the Taos Art Museum nestles in the historic Fechin House, a 4,000-square-foot adobe Pueblo and Mission Revival home built in the 1930s. Inspired? Take something home with you from one of the many shops and galleries throughout town.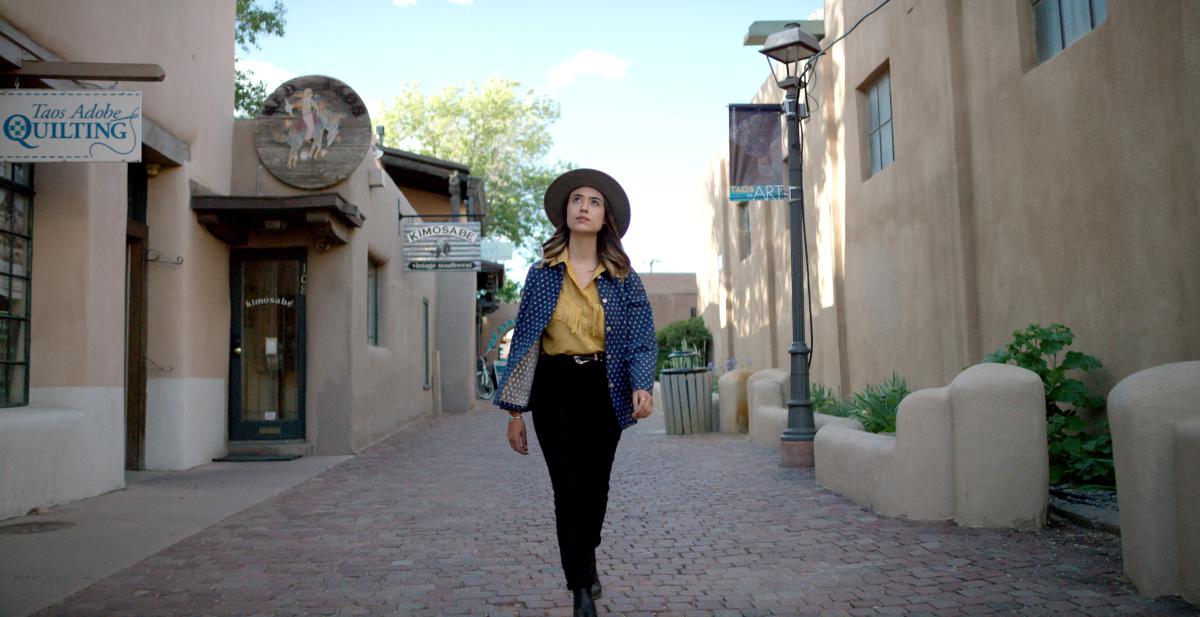 Stay Somewhere Totally Unique
From geodesic domes to yurts, Taos has a range of accommodations that are completely Taos. The off-the-grid, eco-constructed Earthships are legendary for their sustainable architecture, and available for nightly rentals. For something a little more traditional, try the charming Sagebrush Inn or the classy, newly reopened Hotel Don Fernando. Taos has more opulent hotel experiences, too. El Monte Sagrado is a four-star, luxurious hotel minutes from the plaza. The Blake, at Taos Ski Valley, has an airy, Southwestern aesthetic and a sustainable ethos. Insider's tip: The historic La Doña Luz Inn bed and breakfast has grown into a locals' favorite. Wherever you stay, you're likely to discover a completely unique New Mexican experience.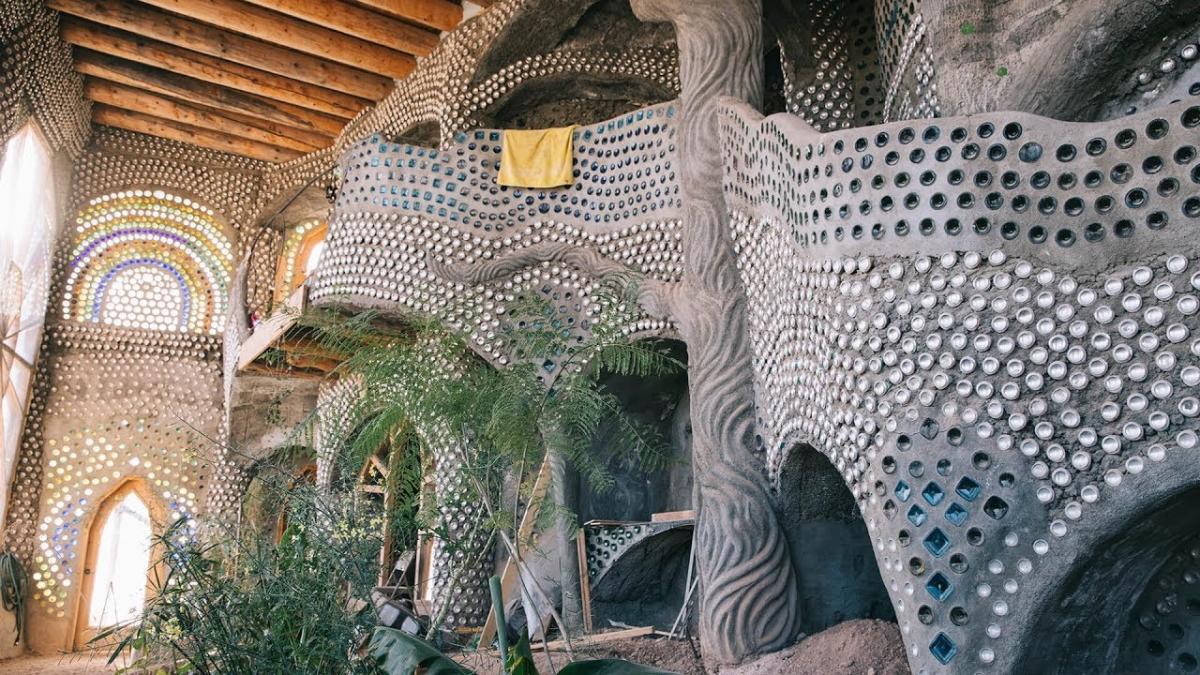 Take In the Beauty
Experience stunning scenery during every season. Summer is a great time to road trip around the Enchanted Circle Scenic Byway, or along the High Road that connects to Santa Fe through bucolic countryside, artist enclaves, and small vineyards. Fall is an incredible time to explore the outdoors around Taos, where aspen and cottonwood leaves reveal seas of golden splendor. At Taos Ski Valley, scenic chairlift rides reveal stunning vistas at all times and get you a bit closer to 13,159-foot Wheeler Peak—the highest point in the state. Ski or snowboard down in winter, hike at other times. Take an epic mountain bike ride along the South Boundary trail's heart-pumping single track. Relax and picnic along the Río Grande. Options to experience New Mexico's famed blue skies abound in every season.
Let's Eat!
Lambert's of Taos has earned a reputation as the place to celebrate a special occasion. Chef James Crowther III's inventive American cuisine mixes elements from local growers and, of course, enough chile to count as a New Mexican restaurant. But it's not just Lambert's. Great food abounds in Taos, often in historical adobe buildings. Locals love the Love Apple, both for its setting in a circa-1800s chapel and its seasonal menus that blend handmade pasta and authentic mole. Old Martina's Hall deserves a visit for its jaw-dropping architectural history and for a Sunday brunch that will fill you up for the rest of the day. For casual comfort food, pick Michael's Kitchen Restaurant and Bakery—or just ask around. Everyone has a favorite, and the hits keep coming.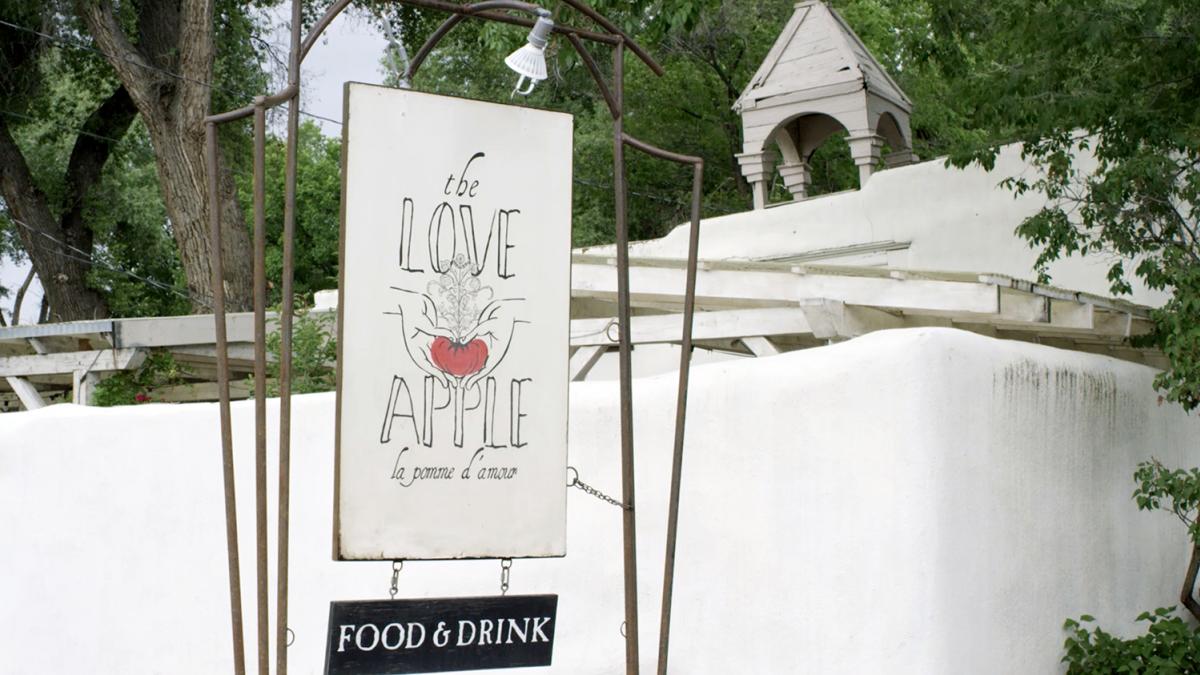 Step Back in Time
Taos Pueblo is a UNESCO World Heritage Site, a National Historic Landmark, and one of the oldest continually inhabited places in the nation. It's also a vibrant community of farmers, artists, and musicians who welcome visitors to tour its oldest dwellings with a Puebloan guide. Tiwa Kitchen, just past the Taos Mountain Casino, serves traditional food, including red chile stew, bread baked in an adobe horno, bison, and a Tiwa Taco made with blue corn fry bread. Don't skip dessert: The piñon-prune-apple pie is even better than grandma made.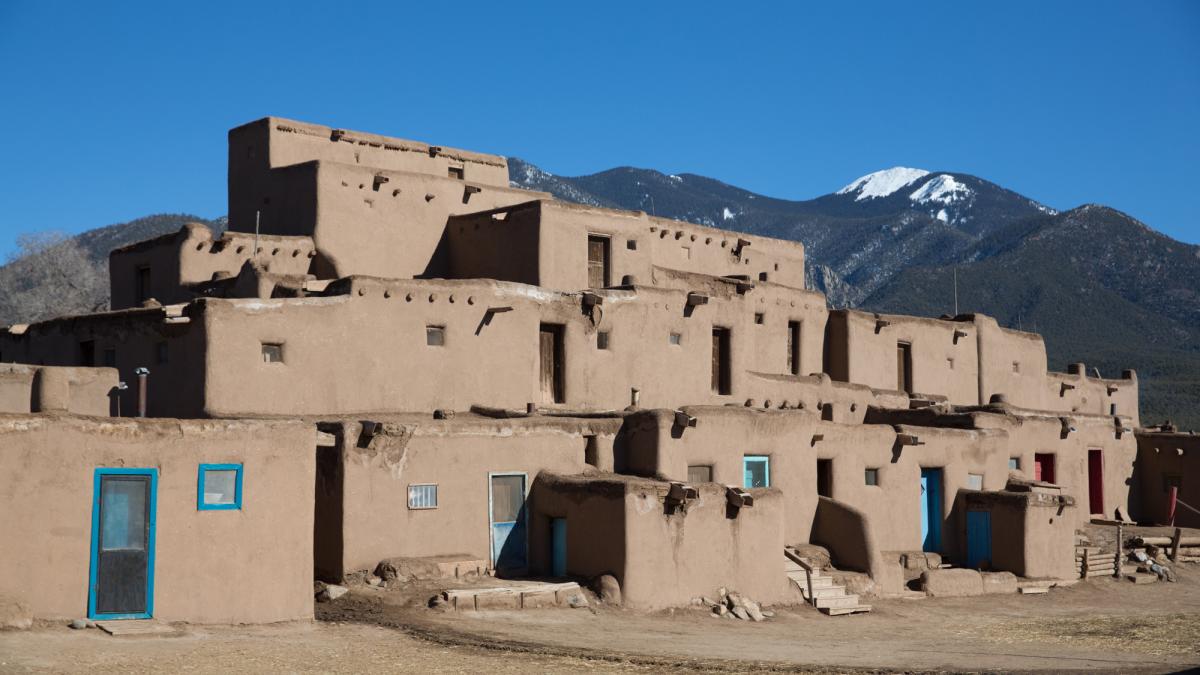 Ohhhmmm …
From the lauded Vallecitos Mountain Retreat Center to drop-in yoga classes around town, Taos urges visitors to tap into their inner Zen. Stay for days at the Blue Sky Retreat in the historic San Geronimo Lodge or sign up for one of the Mountain Hermitage's Buddhist retreats. Yogis have their pick of a wealth of studios. Don't pass up the opportunity to sit in silent prayer inside the San Francisco de Asís church in Ranchos de Taos, whose luscious buttresses have been celebrated by artists like Georgia O'Keeffe, Ansel Adams, and Paul Strand.