Where the Rocky Mountains meet the high plains lies a town with a story that has more twists than a spaghetti Western. Las Vegas, New Mexico, has been a welcome waystation on the pioneer-traveled Santa Fe Trail, a hideout for bank robbers, a stopover for gunslingers, a booming railroad town in the late 19th century, and a filming location for more than a century of movies and television shows.
Kathy Hendrickson, owner and chief guide of Southwest Detours, has immersed herself in these stories and more, partly to satisfy a boundless curiosity about her adopted hometown and the 1889 Maloof house that she and her husband restored. It's one of the town's more than 900 buildings on the National Register of Historic Places, many of which can be seen from self-guided walking excursions promoted by the city. Her other reason for historical immersion? To better narrate the tales of the town to visitors from near and far. 
"I meet people from all over the world who come here for different things," she says. "Train enthusiasts and 'Fred Heads' who travel around visiting Fred Harvey hotels and historic depots, or photographers seeking to capture wildlife, or fans of architecture, Teddy Roosevelt, and the Rough Riders, and Old West buffs exploring areas that Billy the Kid and Doc Holliday frequented. Oh, and there's a castle right outside town!"
The "castle" is the former Montezuma Hotel, now part of United World College, and a destination on one of Hendrickson's by-appointment tours. The original structure, built in 1881 by the Fred Harvey Company and the Atchison, Topeka and Santa Fe Railroad, lasted only two years before being destroyed by fire. The rebuilt hotel also burned down only four months after opening. The third time (which added more bricks than lumber) was the charm for the castle, designated one of America's Treasures by the White House Millennium Council in 1998, and restored in 2001 for use as a student center, offices, and dorms by UWC.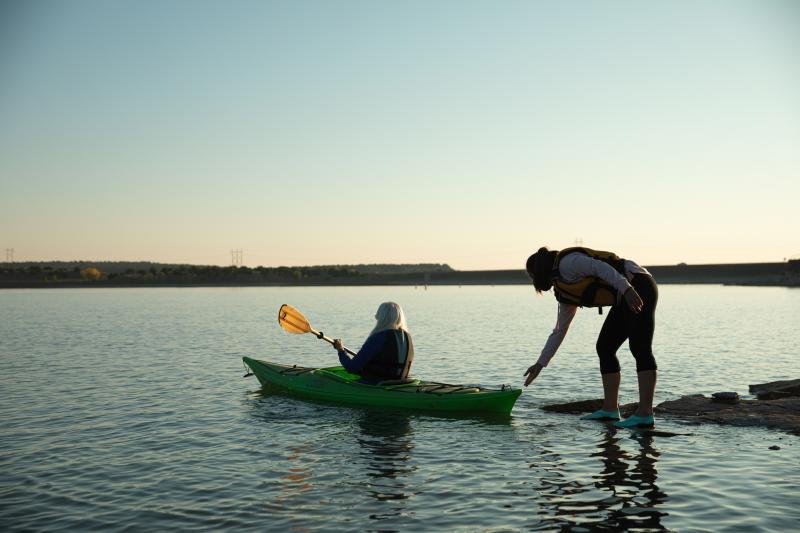 Hendrickson happily points outdoor enthusiasts to the fishing, camping, boating, and windsurfing options on nearby Storrie Lake, along with hiking trails and hot springs just a short drive up Gallinas Canyon. The Las Vegas National Wildlife Refuge attracts birders, naturalists, and photographers. Its 8,672 acres of wetlands also accommodate hunters, educational programs, and special events.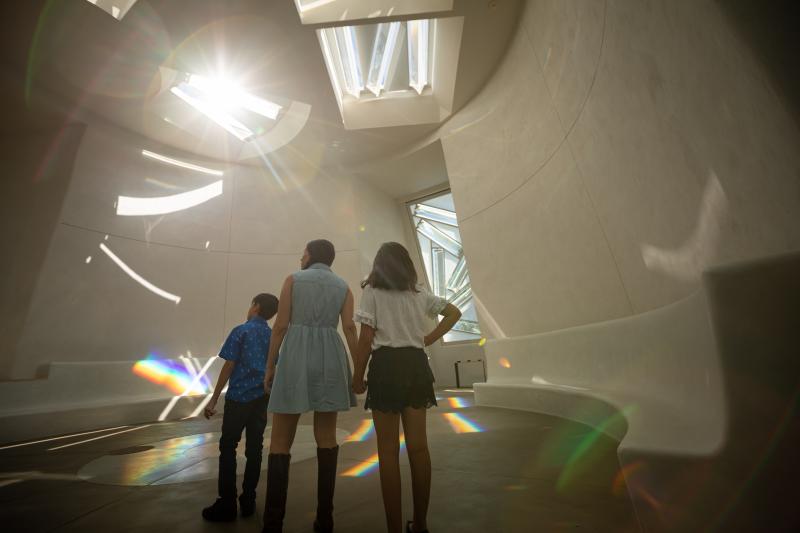 Las Vegas's artistic story is a twist that Hendrickson loves introducing to visitors. The seven murals inside New Mexico Highlands University's Ilfeld Auditorium are examples of beautifully restored Works Progress Administration art from the 1930s. The contemporary Dwan Light Sanctuary, a multi-purpose meditation, reflection, and contemplation space, could not be more modern with gigantic prisms turning sunlight into mesmerizing patterns of color. 
Charles Ross, one of the creators of Dwan, is also building Star Axis, a giant earthwork sculpture and observatory near Las Vegas that will be 11 stories high and one-fifth of a mile across when completed. Ross has also exhibited his works at Mayeur Projects, a gallery and artist residency space on the historic Plaza Park.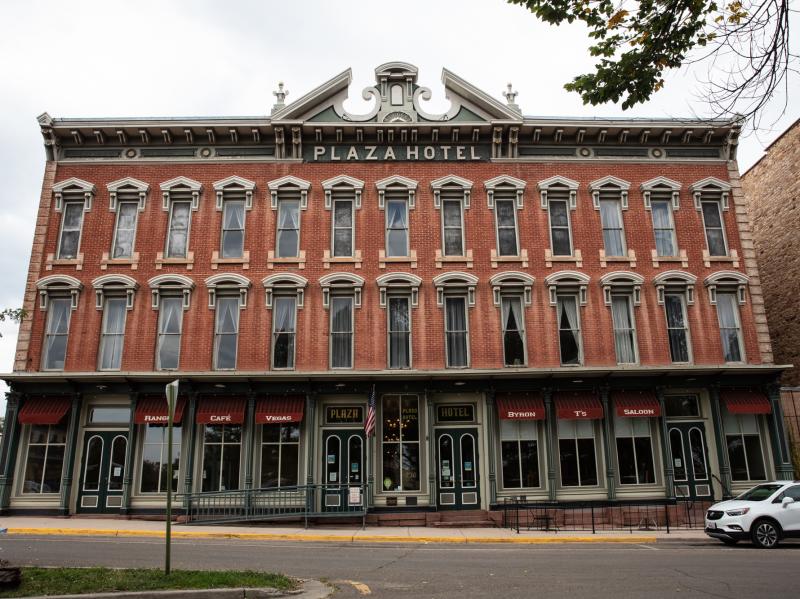 It's there, plus up and down Bridge Street, that the city's visible past welcomes hip eateries, boutique shops, funky antique stores, and classic lodgings. New residents are discovering Las Vegas's slower pace and economic opportunity, adding shots of energy—most notably, Allan Affeldt, who owns the 1882 Plaza Hotel and renovated the 1898 Castañeda Hotel, a Fred Harvey classic, on the railroad tracks. The city has also embarked on projects to revitalize its Gallinas Riverwalk and improve signage to and along Plaza Park. 
Hendrickson says that one of her favorite tours to lead is of filming locations, remnants of which can still be seen—like the Absaroka County Sheriff's insignia from the Longmire series on a door at the southwest side of Plaza Park. 
"I never met so many movie stars until I moved here," she says. "The film industry loves coming because of all the historic homes and buildings, the train depot, and our huge plaza."