The Village of Los Ranchos is an incorporated municipality which was formed under the laws of the State of New Mexico on December 29, 1958. The original Los Ranchos townsite in 1958 was located between Guadalupe Trail and Rio Grande, north of Chavez, and south of Los Ranchos. The character of the community was largely homogeneous, rural and agricultural. Over the past 40 years, additional territory has been annexed into the Village. The Village has tripled in population since 1970. The 2000 population of Los Ranchos is about 5,000.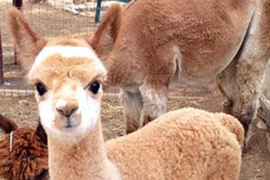 One of the more interesting historical influences still seen in village property configurations today is the linea or tripa pattern. Lineas or tripas are long, narrow lots which are typical of an older pattern of agricultural land use in the North Valley. Many families in the area, particularly early hispanic settlers, passed on land to each of their descendants in equal parts. Agricultural land in the area was worthless without access to irrigation and a roadway, so land was divided such that each lot maintained access to both. As the number of land divisions increased, the width of the lots decreased, hence the large number of long narrow lots found in this area. This pattern is probably most noticeable along the historic Guadalupe Trail but can be seen even along our commercial district on 4th Street. Many extended Hispanic families have occupied these areas for generations and continue to have strong ties to the land. A large amount of irrigation and animal raising continues in these areas, although it is difficult for the casual visitor to see because of the configuration of the lots.
Things To Do, So much to do and so little time.......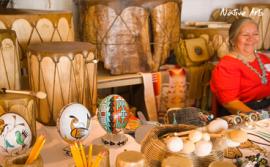 Los Ranchos de Albuquerque runs along the Rio Grande Bosque providing a variety of outdoor activities for the whole family in a beautiful nature filled setting with the Sandia Mountains always in view.
Not exactly the athletic type? How about an afternoon hunting for that special object d'art or antique heirloom, then taking a relaxing massage or mud bath break with a wine tasting finale? Kids getting antsy? Tour the area to spot interesting animals (llamas, goats, peacocks, Canadian Geese).