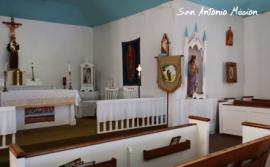 Not to be outdone by the purveyors of green chile cheeseburgers, the San Antonio Crane Café offers a menu of superb Mexican food. And for dessert? Tourists and locals alike frequent the San Antonio General Store for its homemade fudge and hand-scooped ice cream.
San Antonio is known as the gateway to the Bosque del Apache National Wildlife Refuge, the famous winter home of thousands of sandhill cranes and snow geese. Thousands of birders pass through the village on their way to the Bosque during the winter season, beginning with the annual Festival of the Cranes the third week of November through the beginning of spring migration at the end of February.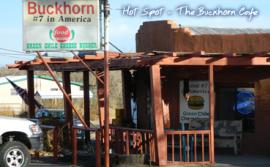 Another must-see is the San Antonio mission church on Highway 1. Unfortunately visitors are limited to viewing the church from the outside as the church has been closed since 2010. Crumbling adobe and cracked mud walls have made the building unstable and unsafe.
Good food, friendly folks, interesting architecture and plenty of history make San Antonio a great place to stop on your way to see the birds or just as a respite from I-25.