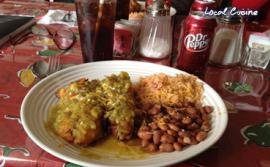 Due to its location - midway between Chloride, Winston's mines and the railroad at Engle – Cuchillo flourished as a stage stop and trade center from the 1880s to the 1930s.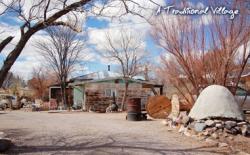 Charming original buildings survive, including San Jose Catholic Church, built in 1907, and the Cuchillo Bar.  Legend has it that the old bar is haunted; lodging next door welcomes ghost hunters and skeptics alike.

A restaurant serves authentic New Mexican cuisine on Saturdays and Sundays during the fall, winter and early spring.