Sitting in a high-desert valley that's nestled between the Florida and Tres Hermanas mountain ranges you'll find the small village of Columbus, New Mexico, with its fascinating history, a 24-hour border crossing, a unique geology, a New Mexico State Park, museums, and a mild winter climate attracting snowbirds, tourists, artists, historians, authors, and retirees from all over the U.S. and the world.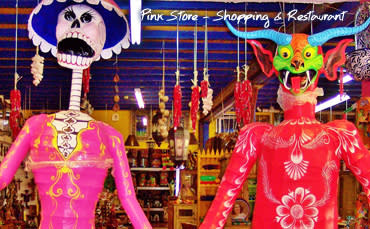 Columbus has an unusual and colorful history. Of particular interest to visitors and serious historians alike are the Columbus Historical Museum, the Columbus historical walking tour (which explains several sites associated with the March 9th, 1916 raid by Pancho Villa and his "Villistas"), and the Pancho Villa State Camping & RV Park, which has the original grounds and buildings of General "Blackjack" Pershing's Camp Furlong as the backdrop to all the RV and camping sites integrated throughout the park. The park also features a beautiful exhibition hall with artifacts and displays memorializing the fascinating history of our village.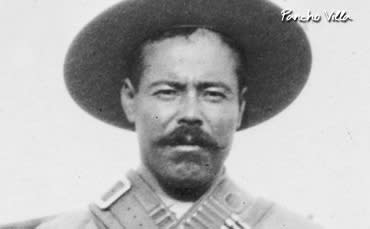 Those who appreciate the flora and fauna of the Chihuahuan Desert love the open ranges around Columbus. Depending upon the season, hummingbirds, snow geese, dove, quail, hawks, eagles, finches, rabbits, hares, and many types of lizards are plentiful. Chaparral, sage, and other desert herbs, plants, and wild flowers are abundant, and amazing sun-scapes and twilights are every day events.

While Columbus remains a refuge for those who like the quiet life, shopping and entertainment venues are only an hour away in El Paso, TX. Waiting just 3 minutes away is Old Mexico. Simply park and walk across the border for great cultural shopping, dining, and most every medical-tourism service you could ask for.​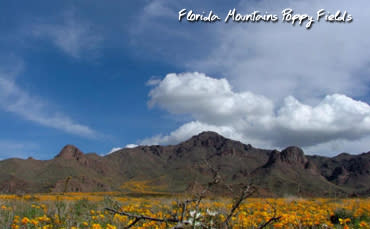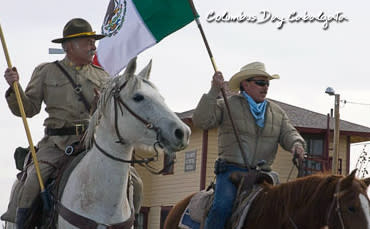 Many people come to the Columbus, New Mexico area to retreat, some stay and become residents. The Columbus area has become a great community for retirement in southwest New Mexico and is coveted by artists and others who want to get away from the crowds. The low cost of living, and easy access to Mexico for inexpensive supplies and services is a big draw as well.

C'mon America, Discover Columbus, we're anxious to meet you and share our Southwestern hospitality, fresh air, clean water, healing weather, and our inspiring desert twilight hour. Come visit our lazy little village, where many of the citizens might tell you is the "Center of the Universe", a vortex of a sort, a place in the wilderness where the past and the future mix to bring alive each new day on the border of the Land of Enchantment.