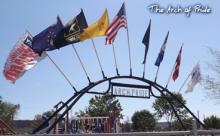 Early in the 1800s, the Spanish found out about the copper that lay beneath the rock formation now known as the Kneeling Nun from the Apache Indians. A fort, Santa Rita Del Cobre, was established to protect the miners that were brought in from Mexico to work in the mines. The ore was then sent by mule train to Mexico. Over the years, several mining companies continued vertical shaft mining until the ore was deemed to be too low in copper content to maintain their operations.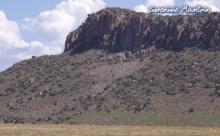 In 1910, open pit mining was introduced to the area by John Murchison Sully to the Chino/Kennecott Mining Company. Take Hwy 152 east of Silver City to view the 1500 ft. deep and 1.5 miles across Chino Mining pit - one of the largest of its kind in the world.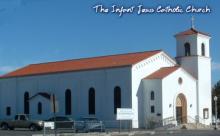 The entire town of Hurley was then constructed by the Chino Mining Company. One of the earliest buildings, built in 1910, was the wooden company store which can still be seen on Cortez Ave. In 1912, the adjacent brick building was added. It housed the payroll department and the new mercantile store which remained open until the mid-1970's.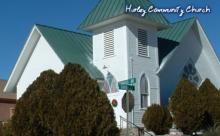 In 1939, the smelter and the first stack (500 ft.) were built. The second stack (625 ft.), was erected in 1967. The smelter was shut down in 2002 and most of its buildings removed in 2006-2007. The stacks, once the area's most recognizable landmarks, were taken down on June 5th, 2007.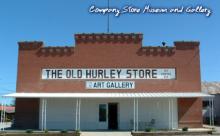 Today, Chino, now the Freeport McMoran Copper and Gold Company, continues to produce copper through the electro-winning process. The tailings of the original mine are being leached with a combination of sulphuric acid and water and the results sent to a processing plant to create copper cathodes which are shipped world-wide.