Winston New Mexico (first called Fairview) was settled in 1881 by miners who found nearby Chloride "too rowdy."  It flourished until the silver panic of 1893.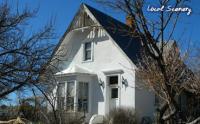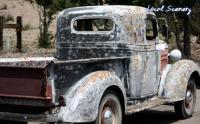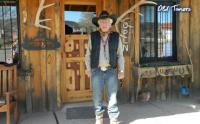 Today only a few families remain.  Winston's home and carriage house still stand, along with the 1890 schoolhouse, the old post office, and other historic buildings. Winston hosts the WCCD (for Winston, Chloride, Dusty and Chiz) Fiesta every year in June.

The Winston General Store is open 7 days per week and sells fuel and basic groceries, plus hot coffee, to-go barbecue sandwiches, and showers.
1 Wall Lake Road

575-772-5157
Escape and unwind on a horseback riding vacation in one of the most beautiful places in the world. Reconnect with family, friends and nature! Explore incredible deep canyons with crystal clear spring fed streams, Ponderosa forests, open meadows and mountain views overlooking the…
The Geronimo Trail National Scenic Byway Visitor Center offers information on all the communities in Sierra County, as well as information on attractions in nearby counties in southern New Mexico. Stop in for maps, brochures and recommendations on hiking and 4-wheeling trails…
Geronimo Trail National Scenic Byway centers in Truth or Consequences with the Geronimo Trail Interpretive and Visitor Center at 301 S. Foch in downtown "T or C"s Historic Hot Springs District. Several commercial spas are open to lodgers and walk-ins for soaking in the healing…