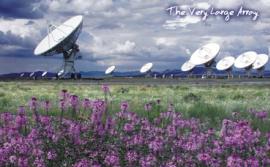 The name Socorro means "help" or "aid" in Spanish. In 1598 the explorers of the Juan de Oñate expedition first gave this name to the Pilabo Pueblo because the Pueblo people gave them needed food and shelter as they made their way north. That same year the Old San Miguel Mission was established by two Franciscan priests who arrived with Oñate.
Rich in history, indigenous people traveled through Socorro along trails which eventually became the major highway: "Camino Real de Tierro Adentro", or "Royal Highway of the Interior Lands".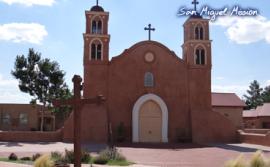 Rich in science and technology, the New Mexico School of Mines (now the New Mexico Institute of Mining and Technology or NM Tech) was established in 1889. In 1945 the first atomic bomb was tested at Trinity Site, which is now White Sands Missile Range, just southeast of Socorro.
Today, Socorro's economy is fueled by technology based enterprises. The Karl G. Jansky Very Large Array Radio Telescopes, New Mexico Institute of Mining and Technology and White Sands Missile Range attract scientists and engineers from across the globe. Agriculture and commercial businesses bolster growth, and artists and musicians are attracted to Socorro's southwestern charms.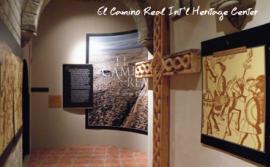 Socorro is home to a wide array of art, music, theater, golfing, biking, hiking, rock hounding, rock climbing, and gallery hopping, as well as, wildlife refuges, radio telescopes, a mineral museum, university, historical mission church and an incredible preforming arts series.
Socorro's many attractions include: Bosque del Apache National Wildlife Refuge, Karl G. Jansky Very Large Array, New Mexico Tech Performing Arts Series, San Miguel Mission, Mineral Museum, Frank T. Etscorn Campus Observatory, New Mexico Tech Golf Course, Box Canyon, Escondida Lake, Sevilleta National Wildlife Refuge, Quebradas Backcountry Byway, San Lorenzo Canyon, El Camino Real International Heritage Center, Socorro's Historic District, Trinity Site, Fort Craig and much, much more!
Visit These Locations & Attractions Close to Socorro